Unsecured Loans
An Unsecured Loan does not require an asset or other form of security to access the loan. With this kind of loan, your income, credit history, credit rating and other factors are assessed in order to ensure that you have the capacity to repay the money that you access from your personal loan.
Unsecured Loans are often used for events like weddings, funerals, or even to fund a holiday and any another dream that you want to bring to life.
Kontiki Finance Limited also works with a wide range of employers throughout Fiji to establish direct debits from your salary, making it easier for you to access an Unsecured Loan.
Read on to find out more about Unsecured Loans or answer a few quick questions to see if you qualify to apply for a loan today: Can I Apply Checker. 
Or if you are ready to complete a full application, you can do so here with our Full Loan Application.
Event loans
Have a wedding or large event coming up and need a little extra help? We provide loans for all of life's big occasions. If you want to see if you are eligible for an unsecured loan for your upcoming event, take our Quick Checker or complete a Full Loan Application now.
Loans to help bring your travel dreams to life
Whether you are dreaming of taking an overseas trip or even exploring Fiji's wonderful islands, we may be able to help provide a loan or financing to make that dream a reality…
Our team can talk you through the Unsecured Loan product and see if it suits your dreams, needs and your budget.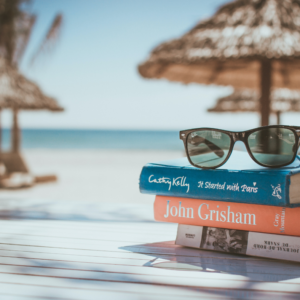 Perhaps you just need a little extra cash?
Sometimes we simply need a little extra cash. If you need cash now, you can take our Quick Checker to see if you are eligible to apply for a loan. Or you may also have multiple debts and want to roll them into one, so Refinancing or Debt Consolidation may be the right choice for you.
Talk to us about your needs and we will see if we can help with a loan or finance to get a bit of extra cash in to your hand.
Protecting you and your loans
With a loan from Kontiki Finance Limited, you get extra protection with our Loan Protection Insurance. This means that if an unfortunate incident occurs, the insurance will cover your repayments and in some cases, it may even pay out the total loan.
So should you be made redundant, permanently injured, or in the very unfortunate incident of your death then you don't have to worry about leaving debt to your family, instead, the Loan Protection Insurance will step in and help.
Loan Protection Insurance is required on all loans from Kontiki Finance Limited, the insurance is underwritten by Platinum Insurance.

The cost of the Loan Protection Insurance will be outlined in your loan documentation.